Follow the AEO Studios team here, as we post announcements, and let you know what we are up to!
AEO Studios, Incorporated
2200 N. Forsyth Road Suite #A-15
Orlando, FL 32807
Phone/Fax: 407-677-8706

All images and content contained on this site are for reference purposes only, and the proprietary intellectual and tangible property of AEO Studios, Inc. and it's
Clients and Artists. All content is protected by International Copyright Laws and is for viewing only. It may not be downloaded or used in any form without the the express written permission of AEO Studios, Inc. .
Theatrical Make-up / Effects
Design / Production
Theatrical Make-up / Effects
Design / Production
Come visit our




Online
Supply Shop
FEBRUARY 6, 2011

AEO STUDIOS ANNOUNCES REBRANDING / HONG KONG BRANCH OFFICE OPENING / ORLANDO STUDIO EXPANSION

AEOStudios, Inc. is proud to announce the New Year with three exciting developments: the Rebranding of AEO, the addition of a branch office in Hong Kong, SAR, China, and the Expansion of our Main Corporate Office/Studio in Orlando..

The rebranding includes expanding the focus of the company, from concentrating primarily on the Sci-Fi, Horror and Halloween aspects of the entertainment industry, to adopting a One-Stop Shop Concept catering to everyone in entertainment industry.

"We are very proud to have the extensive background and network of Professional Artists and Experts to be able to offer something new to the Entertainment Industry by combining many facets of the Theatrical Arts and Production in one place. The AEO Team thrives on new projects and challenges, and we are here for as much or as little help as required on projects of on any scale." Says AEO Founder/Creative Director, Alan Ostrander.

In addition, we have just unveiled our Brand New Website and Online Supply Center for 2011. It features a new look, better accessibility, more pictures and video of our work, and easier website shopping cart use. Our New Online Supply Shop features Professional Make-Up Products, and some of our newer prosthetic pieces and prop products replacing those previous favorites which were destroyed in a fire in September 2009.

Since AEO had a very successful 2010 in retail sales, we plan on making our retail shop more accessible to the public. As we are a working production studio, and open by appointment only, there are plans later this year to establish drop in hours on a limited basis. (Please call us prior to stopping by, and we are happy to open for you.) We also have an established eBay retail store, with inventory updated regularly.

Our most exciting announcement is: after a successful 10th Anniversary run at Ocean Park Halloween Bash 2010, AEOStudios is announcing the opening of AEOStudios HK (AEO-HK), their branch office in Hong Kong.

"During our exposure to the Hong Kong entertainment industry, there is a lack of special effects makeup services, a venue for special effects artists to practise their craft, as well as a shop to sell supplies – special effects related as well as makeup – at a reasonable cost," says Drew Dalire, Managing Partner, AEOStudios.

Initially the offerings for AEO-HK will be primarily in internet sales and Makeup Artistry and Design services, with the core business in Makeup, Prosthetics/Masks and accessories. "As we expand AEO-HK, we will be doing similar things as we have been doing in the US – event production/management, special effects makeup, custom props, masks and prosthetics, and educational seminars," says Dalire. "AEOStudios will primarily concentrate on the US/North American market, while AEOStudios HK will concentrate on new clients and productions in the Asian/Pacific Rim markets," adds Dalire.

Heading AEO-HK, is Project Manager Kimi Mak, an experienced actor, producer, organizer, and entertainment manager. Alan and Drew met Kimi whilst working on several projects in Hong Kong and have developed an excellent working relationship. "After getting to know Kimi on a professional and personal level, she was the perfect fit for the next step of the development of AEOStudios. Kimi understands our needs and aspirations as a company, and is extremely talented in bridging those and the needs of the Hong Kong market," says Dalire.

The contact information forAEOStudios HK is: 2/F 8 Hysan Street, Eton Tower, Causeway Bay. Phone number is (852) 3173 9696.

From Demons to Divas, AEOStudios aims to make the world horrifically beautiful, one person at a time.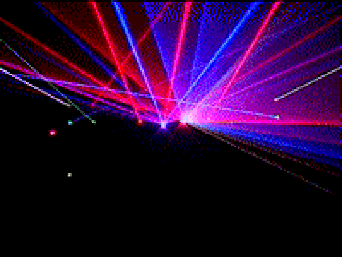 ---
APRIL 11, 2011


In a few weeks, it will be Easter Bunnies & Eggs, but it is already Halloween-Time for the AEO Team. We are "madly" at work creating new prosthetics, props, masks & more!!

We will be kicking off the season at

HauntCon

in Louisville, KY

April 28-1 May.

We hope you can join us at one of the best Haunted Attraction Conventions in the country, and come visit us at

Booth 401

!!
---